Keeenue is a Tokyo-based artist with worldwide acclaim for her unbridled creativity
Keeenue is a multitalented artist creating fine art, bright murals, unique patterns for clothing and household items, and collaborative works with world-renowned brands.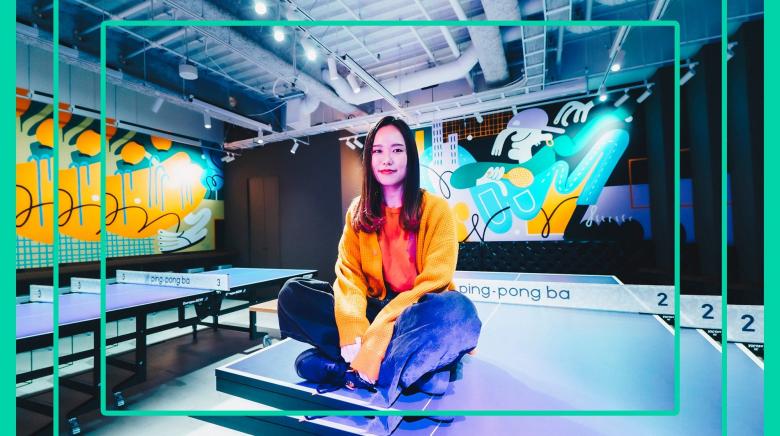 Keeenue's art is bold and beautiful
From fine art to fashion prints, Keeenue's bold and colorful designs are show-stopping. The Tokyo-based artist plays with color in unique and daring, adventurous works. She is an absolute original, peaking the interest of companies like Nike and Facebook with her designs.
Keeenue is based in Tokyo, a city of vibrant color, fashion, and life. Her surroundings inspire her, whether working in Tokyo or in her home in Kamakura. Her creations are abstract and alive, pushing boundaries while remaining balanced in both color and form.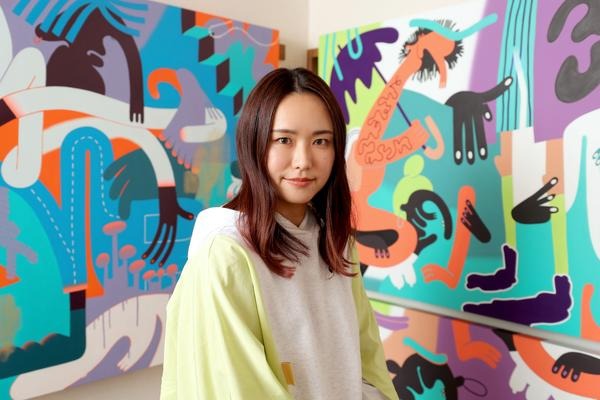 The 29 year old artist's imaginative works have garnered critical acclaim worldwide. She has hosted solo exhibitions since 2016, and she has been featured in selected group exhibitions in cities worldwide since 2017. Keeenue was born in Kanagawa, Japan and graduated from Tama Art University in 2016. She had worked alongside Keiichi Tanaami as his assistant until venturing out on her own.
Check out Keeenue's about page
Keeenue does not stick to one medium. Her designs can be found in massive murals, in fine art museums, in bold fashion designs, on web and mobile graphics, and in home décor, among other media. She is not a one-note artist, as she continues to spread her wings and discover her world through art.
Keeenue's impressive collaborations
The signature figures of Keeenue are featured on last year's Nike Tokyo Running Pack. This collaboration, though with an enormously sought-after apparel company was not her first dip into the fashion world. Her designs were featured in a Lucky Tapes collection in 2019, not just on shirts and bags, but also on a billboard design. The Nike design is a bit of a step-up from the former fashion collaboration. The bright bubbles of color flow into the lines of Nike's running apparel to connect in an infinity loop. Keeenue's bold designs were released with rave reviews in the Nike Tokyo winter 2020 collection.
Keeenue's collaborative efforts did not stop with wearable fashion. Her massive murals can be seen at The University of Tokyo, Hotel Koe, Shibamata Fu-Ten Bed and Local, and many other businesses and storefronts in and around Tokyo.
She has created a multitude of amazing art in a vast number of mediums. Keeenue dazzled in a Pacifica Collectives collection by producing an oil-painted rug. She turned to 3-D media in the Vinyls collection with a figure based on the oneness of two kindred spirits. And she designed a cool-girl clutch bag for fashion brand Heming's.
Shopping Keeenue's collection
Keeenue's online shop is constantly evolving, trading sold-out pieces for new designs in her ever-shifting world. Keeenue offers a members only section for new available works, to keep her fans informed when new buyable art is available.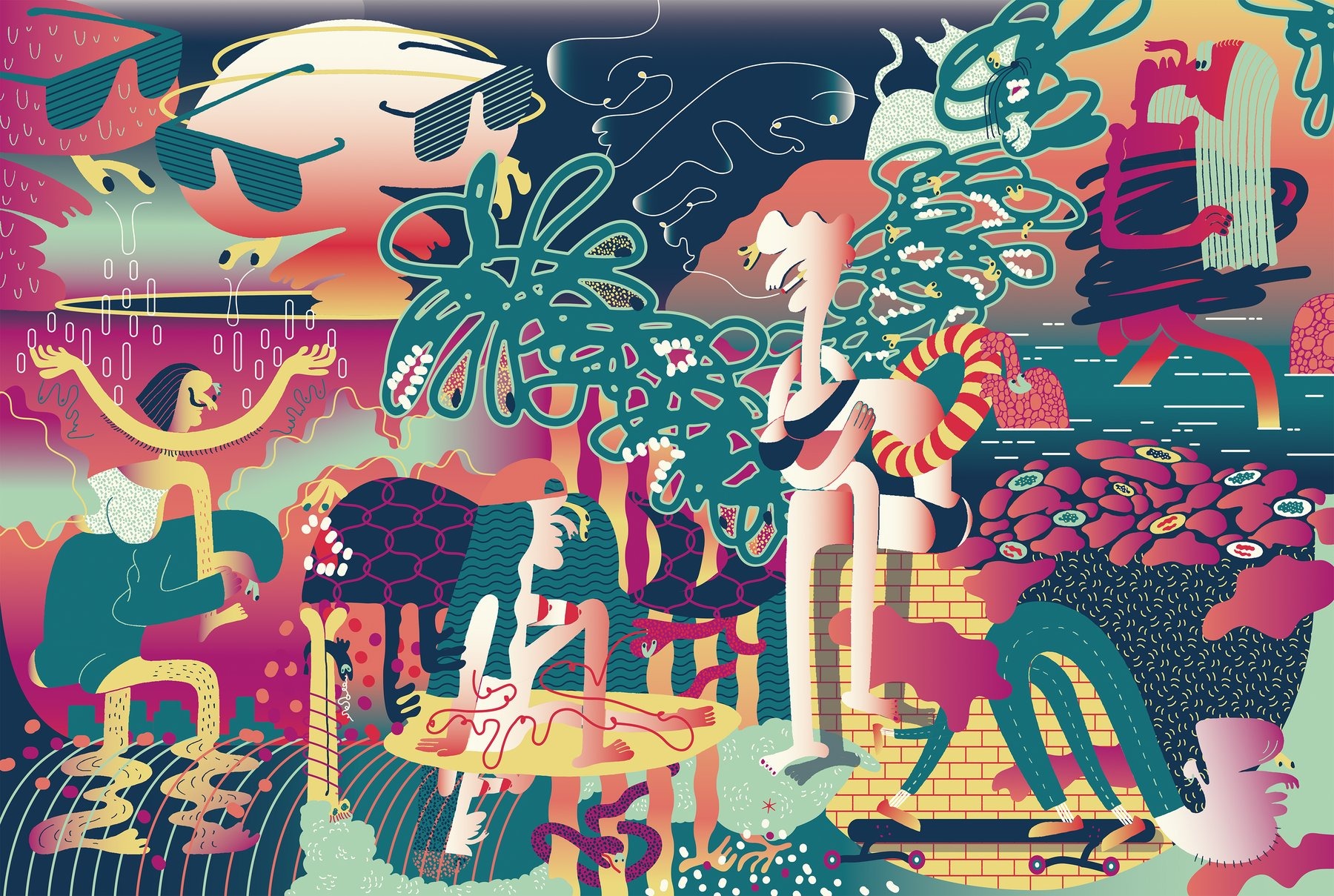 Even in her online shop, Keeenue's selection is varied from apparel to canvas, framed portraits to household items. Shipping is available to countries in Asia, Europe, Central America, the Middle East, North America, Oceana, Africa, and South America. 
Keeenue is continually growing
As Covid-19 restrictions loosen, Keeenue is able to continue displaying her artwork all around Japan. In 2021, she has participated in the Stacks June 2021 exhibition in Shibuya. Keeenue's solo exhibition "ODD ONE OUT" was held at HARUKAITO by island also in June, with the artworks from that exhibition available for sale. She collaborated with Wall Fragment in a silk screen exhibition and sale, and, as Keeenue moved her home base back to her hometown of Kamakura this year, an open studio will be held at Gallery John in Kamakura to show her daily work.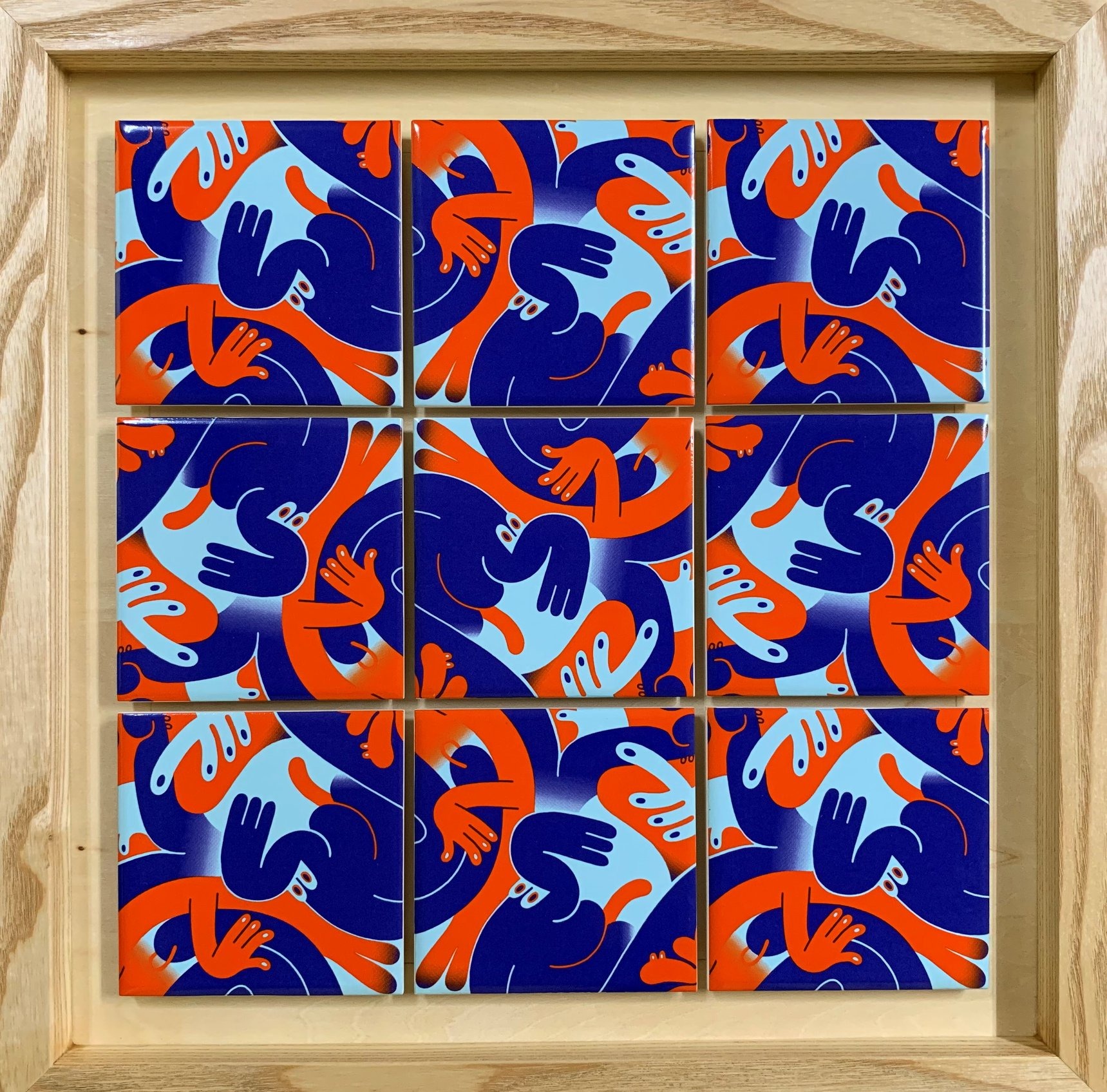 Even amid the pandemic, Keeenue continues to work, sell, collaborate and shine as one of the most exciting young artists of our time.