Okayama Denim sells Selvedge denim jeans and jackets from Kobe, Japan
Okayama Denim sells premium denim clothes made in the Japanese town of Kojima, which is in the Okayama prefecture. These include Selvedge denim jeans, jackets, and caps.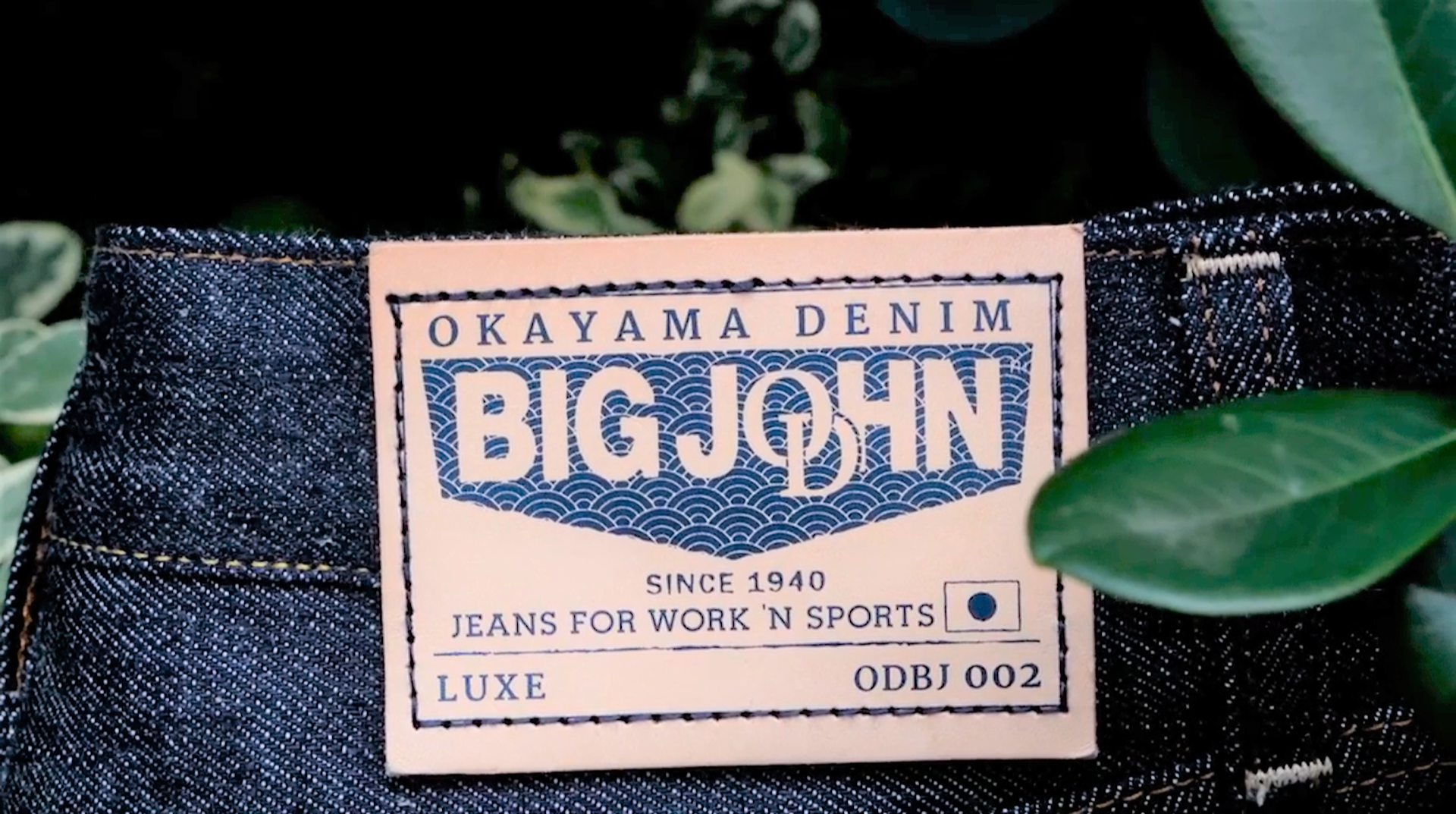 Okayama Denim is an online store distributing Selvedge denim products made in Kojima and other Japanese towns. Kojima is in the Okayama prefecture, which gives the brand the first part of its name. However, the brand headquarters are in Kobe.
The second part of the name comes from the high-quality denim they make. Japan is known for its premium denim, but the best kind is Selvedge denim. Okayama Denim specializes in products made with it, like jeans, jackets, and baseball caps.
They have an interesting story that ties in closely with Japanese heritage, and you can learn all about it in the following section. 
Buy THE BIG JOHN LUXE JEANS (image above)
The roots of Okayama Denim and the history of Kojima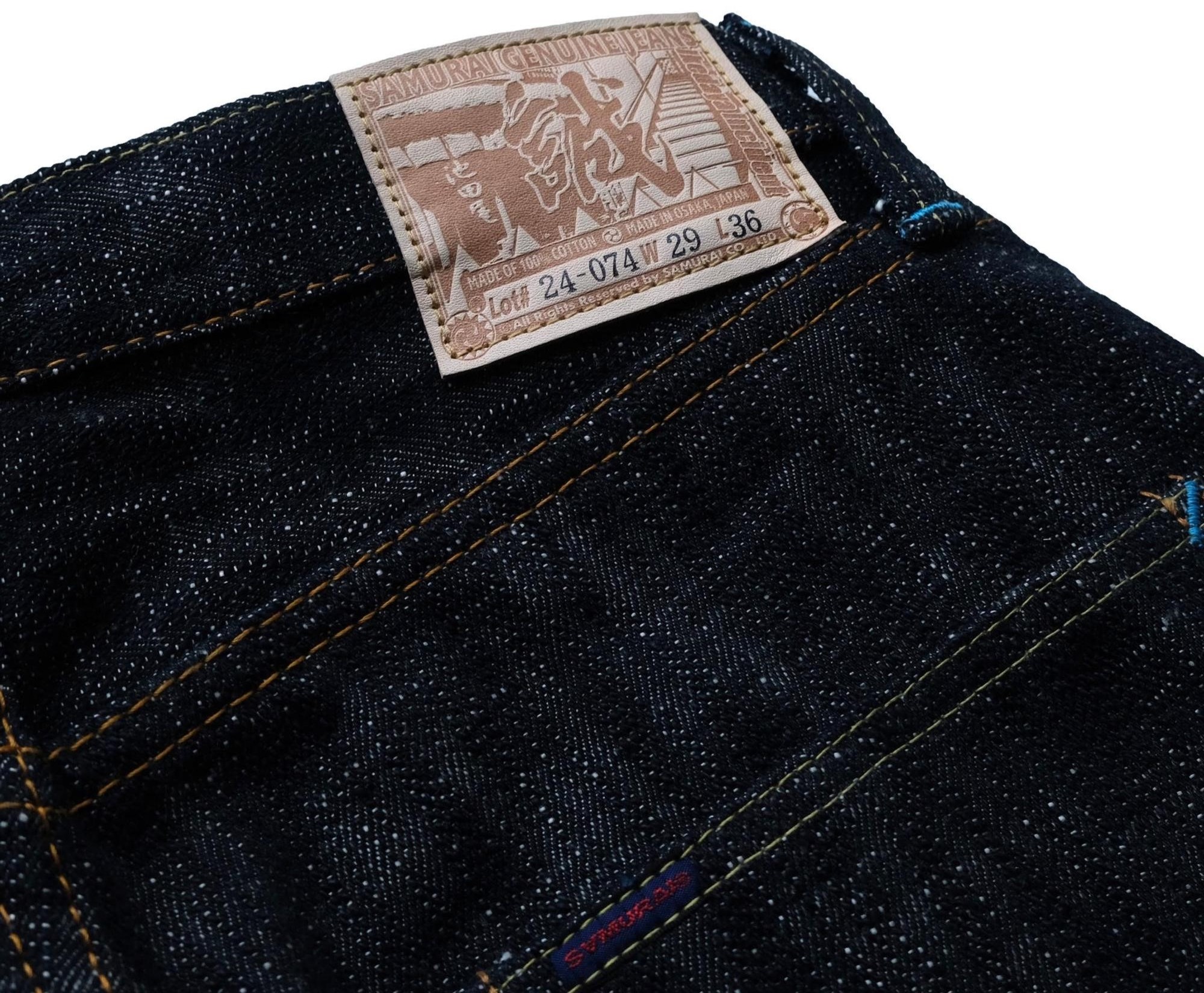 Okayama Denim wouldn't exist without Kojima. This is a city that single-handedly gave rise to the Japanese textile industry. It's been home to textile production for centuries, but it wasn't until after the war that it became famous. It started producing clothes for the office as well as school uniforms. It wasn't long before the first pair of denim jeans came out of the town. 
That was back in the 1960s. Now, Kojima has a reputation as one of the highest-quality denim production areas you'll find in the world today. The workers who make denim there continue to refine their techniques every day and often use the same equipment their ancestors did. 
Many of their machines are called shuttle looms, and these produce denim that's half as wide as denim made with modern machinery. But it also gives the denim a tough edge, which was originally named a "self edge". Now we know it as Selvedge denim. 
As for Okayama Denim itself, Mehervan Sethi founded it. He comes from Kobe, hence why the brand is headquartered there, and describes himself as a "Third Culture Kid". He grew up in Japan, traveled to America for university, and returned to Japan 12 years ago. 
He launched Okayama Denim in summer 2011 to provide a curated selection of premium Selvedge denim clothes. Delivery is made from inside Japan. The denim goes straight to their facility and then to your door, no matter where in the world you are. 
This has proved wildly popular with people in Japan and around the world. Sethi recently celebrated the brand's 10th anniversary, and in the past six years, he's been able to hire three new staff members to join his team. 
Buy THE SAMURAI SELVEDGE JEANS (image above)
Two outstanding products from Okayama Denim
Two products are featured in this section, which gives you a taste of the brand's unique and eye-catching style. Each one has a small overview and a few bullet points to highlight the best details, plus a link where you can find out more. 
The Pure Blue Japan Natural Indigo X Light Indigo Type II Selvedge Jacket
This jacket stands out because it's not often you'll find a high-quality jacket made entirely of Selvedge denim. It's got some hand-warmer pockets which come in useful when it gets wet or cold. It's also made with "Double Needle Chainstitching" which improves its quality even more.
It also comes with some nice stylistic touches, like a patch of lambskin leather and a leaf logo on the side seam. The warp of the jacket is dyed with a method called hank dyeing, which involves dipping the cotton in indigo dye by hand 12 times. The weft of the jacket goes through that process 8 times. 
This precise handiwork gives it the radiant blue color you can see in the image below.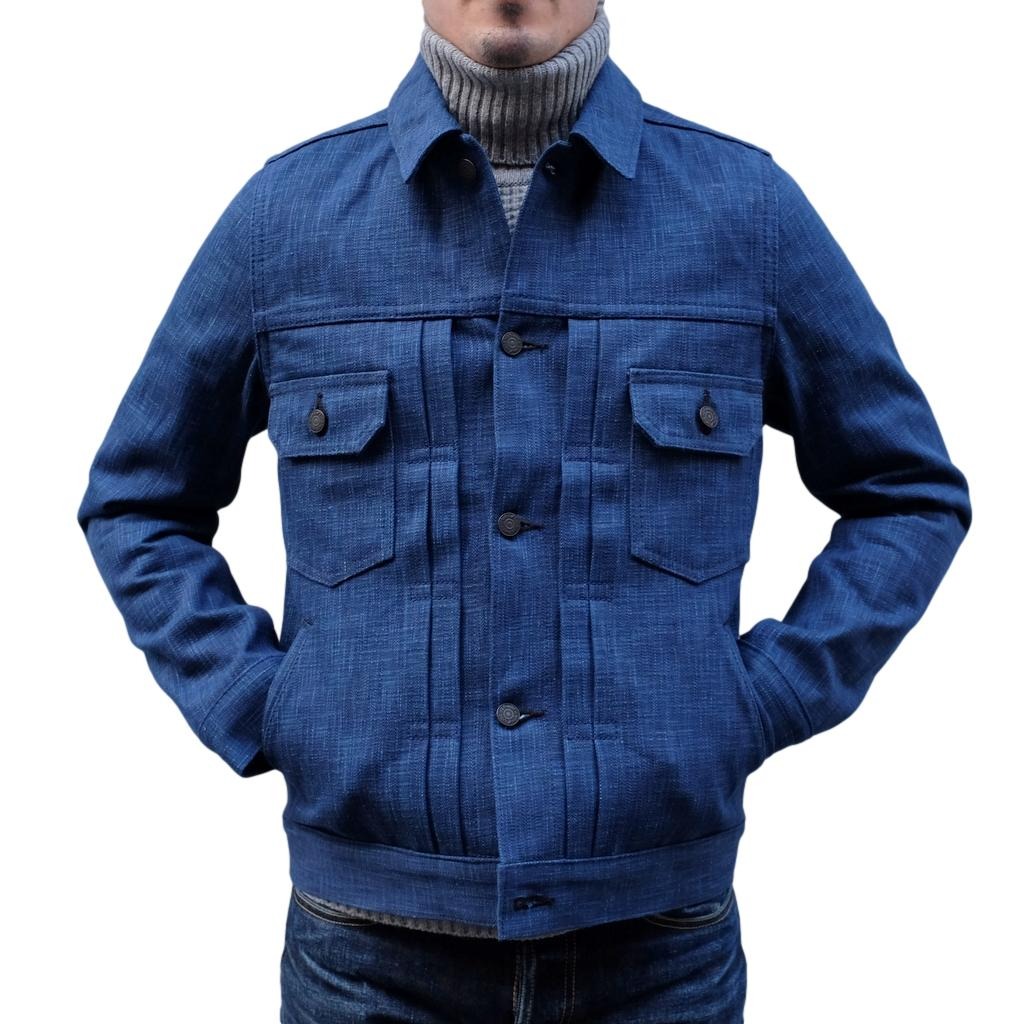 There are also some other benefits from getting this jacket from Okayama Denim:
You can get exclusive raw denim versions 
It's a slim-fit jacket, so it will look neat when worn 
It's got large buttons that are coated in iron and embossed 
Buy THE PURE BLUE SELVEDGE JACKET
The Pure Blue Women's Jeans with Japanese Stretch Denim
This trendy pair of jeans for women look great with pretty much any casual or smart-casual outfit. They're 97% cotton, have a tapered fit that keeps them almost skin-tight, and come with a gold zipper for that extra splash of color. 

These jeans are also made from 12-ounce Cobalt Blue Japanese Stretch denim, which means you can rely on them to be high-quality, durable and super comfortable despite the skin-tight look. And just like the Selvedge denim jacket above, these stretch jeans also come with the leaf logo and a lambskin leather patch. The leaf is on the right-hand back pocket, and the lambskin patch is on the back of the jeans.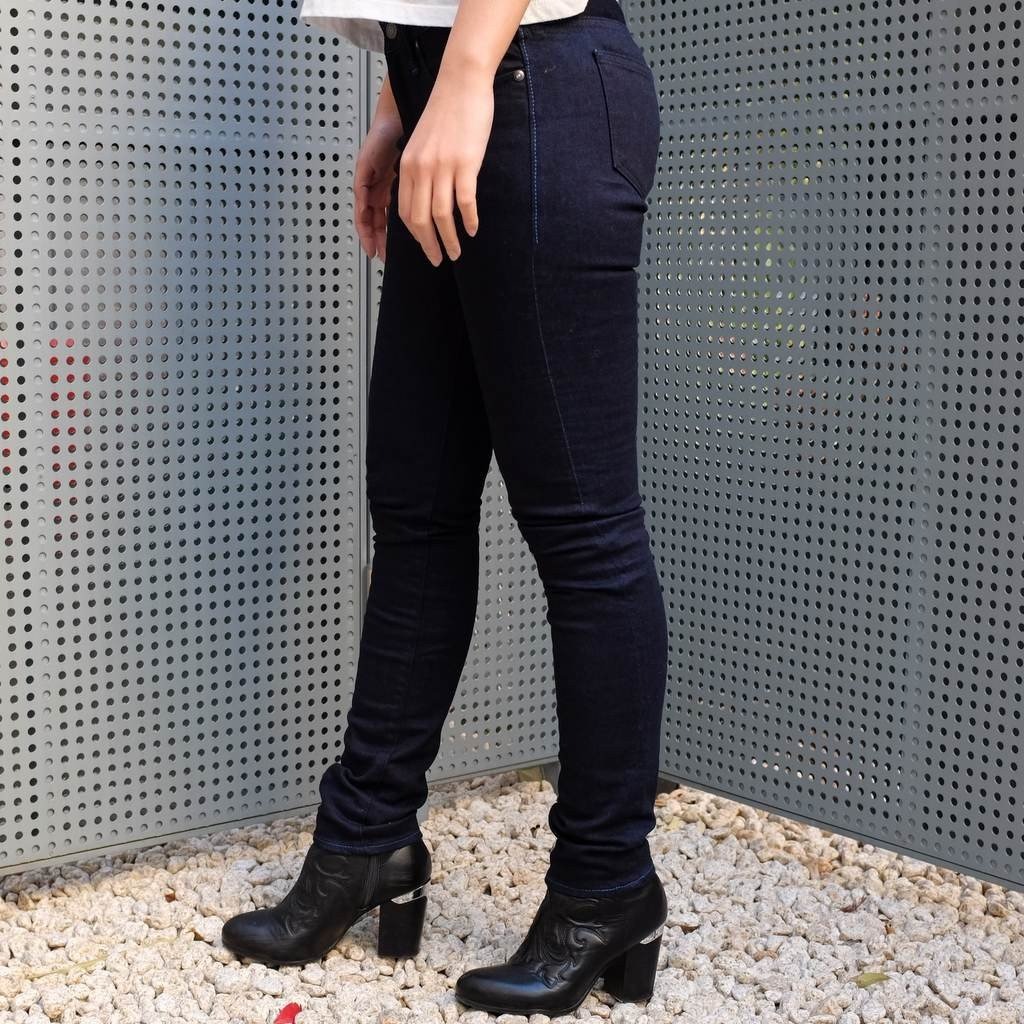 Buy THE PURE BLUE WOMEN'S JEANS
Okayama women's jeans come in a range of sizes starting from 1 to 6. Note, sizing will vary depending on your country and the unit system. For example, the US uses inches, while Europe and other counties use the metric system. You may find Okayama Denim clothing has a slimmer and more tapered fit than similar sized clothing from Western brands (i.e. a tagged size 33 waist from one of the Japanese brands we carry, will probably fit like a size 32 in most international denim brands). Go to the Okayama fit guide for more information, or contact Okayama Denim to be sure you're ordering the correct size.
See the Okayama Denim Fit Guide
Premium Selvedge denim clothes from Okayama Denim 
There are not many places that sell Selvedge denim from Kojima. That means it's worth keeping Okayama Denim at the top of your mind next time you're looking for some. Jeans and jackets are their main products. However, they also sell baseball caps, shoes, and accessories. 
Okayama Denim will ship anywhere in the world for free on purchases over $150, or ¥16,541.70. You can also return any unused and unworn product in its original packaging within 30 days of your purchase. You can exchange what you bought for an equivalent product, get some store credit, or a simple refund. They will also pay for the shipping costs to replace a product if it arrives damaged or isn't what you paid for.